The Magic of Our Coconut Oils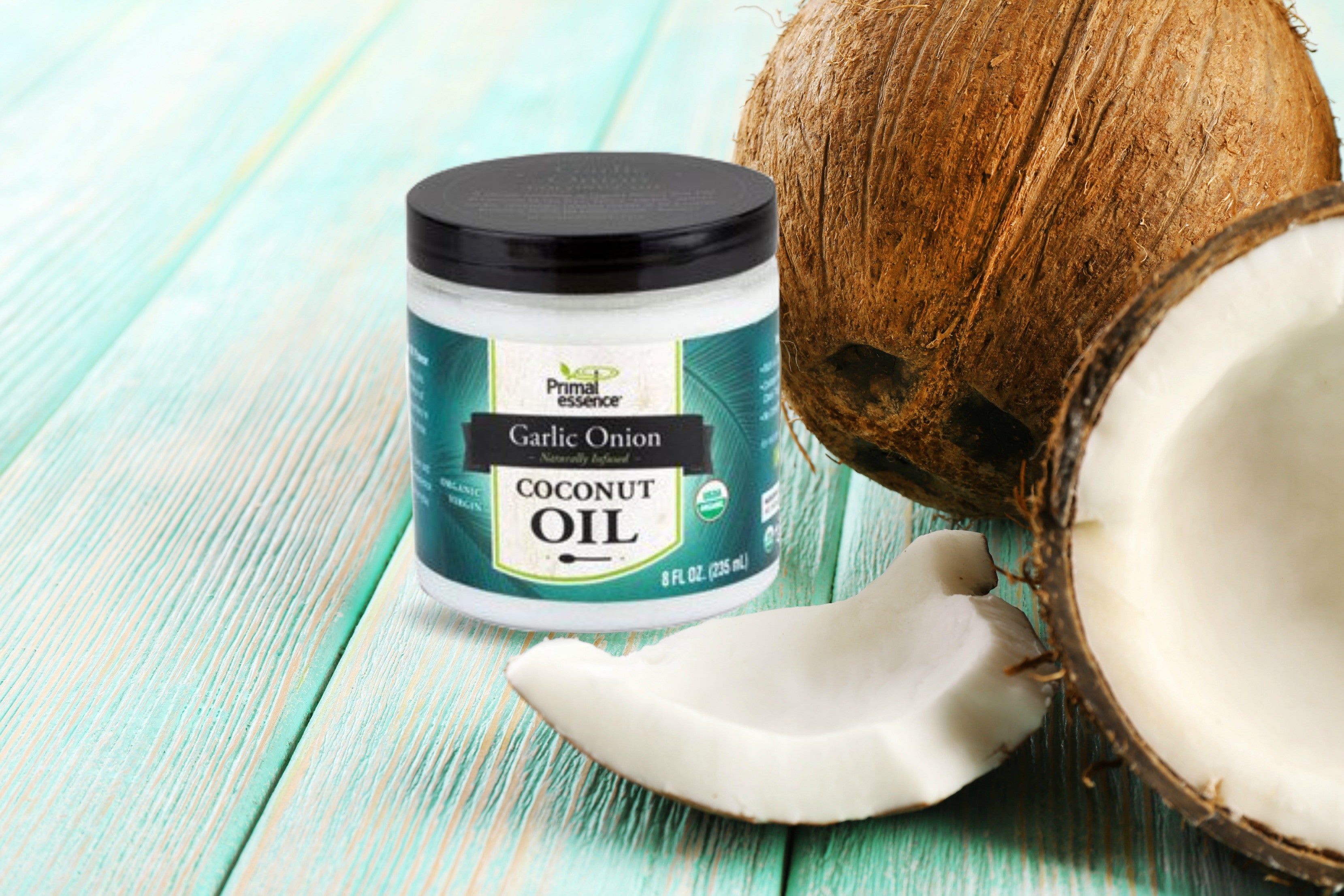 "Let food be thy medicine, and medicine be thy food."
The above quote says it all. There's no true medicine or food out there that doesn't come from nature, and Primal Essence lives by this ideal every day.
In an age of processed foods and eats that make us feel guilty, it's nice to come across a few simple alternatives that offer the same great tastes we all love and know without the emotional backlash. A bag of flavored potato chips makes a fun and tasty snack for anyone, but the fat content and additives exploding from every bag are frequent reminders that great taste often comes with a price.
That's where we come in. With our savory and richly-flavored coconut oils, you can satisfy your hunger without any of the repercussions. Instead of garlic or onion flavored potato chips, why not apply our popular garlic onion coconut oil to a few crackers and spice things up? You'll get the same great flavor without all the added fat and preservatives that come with chips.
If your family's firing up the barbecue, you'll probably be reaching across the table for that special bottle of sauce. The sad news is that many barbecue and chipotle sauces contain added sugars or high fructose corn syrup – that's why we offer a special chipotle chili oil. Without all those added sugars and mindless ingredients, our chipotle coconut combo gives you that added zest and texture while keeping your mind and body clean.
Do you love pasta? Try noodles mixed with our Italian Herb oil. It's the perfect addition to an otherwise bland meal for a little added zing that's sure to make your mouth feel happy and alive again.
All our oils are certified organic and produced with only the best ingredients in mind, and with so many options to choose from, there's a world of mixtures and concoctions out there to select. Our savory Garlic Onion coconut oil is the perfect addition to bread for bringing a little palatability back into your life. Garlic bread is a great-tasting addition to any Italian meal, but all that butter and cheese slathered on top has a nasty habit of bringing extra calories into the mix.
Now we want to hear from you, our customers. How do you use Primal Essence coconut oils? What recipes work best? We want to hear your stories, and with so many variations floating around, now's your chance to really get creative! Be as out there as you want! Go crazy! The more unique, the better!
You can also try our special line of organic herbal super teas made from whole-plant extracts. Just add a few drops to hot or cold water, and boom! You've got a delicious new drink on your hands that's sure to make your tongue tingle.
Experience teas and oils like never before with Primal Essence.
Leave a comment
Comments will be approved before showing up.